Exact specifications, prices, and availability will vary by region. To learn more about availability, product specifications, and prices in specific markets, please contact your nearest Acer office via www.acer.com.
Pricing and Availability
The display's flexible design frame adds to the device's versatility as it is tailored to fit in any workplace or setup. Sporting an ErgoStand design with VESA mount compatibility, the display's tilt, swivel, pivot, and height can be adjusted to find the best viewing angle for any function and application. A string of vital connectivity ports such as HDMI 2.1, USB Type-C, DP 2.0 and dual USB Type-A are also available with the device.
The Acer SpatialLabs View Pro 27 harmoniously combines cutting-edge 3D technology and stereo real-time rendering capabilities in an expanded landscape to support creators in bringing 3D experiences to life. The optimized 3D display uses an eye-tracking module to follow the position and movement of users in real-time even in dim environments. Crystal-clear details and image depth are projected as envisioned thanks to its 27-inch 4K UHD display with 2D and 3D modes, allowing users to switch between 2D and 3D stereoscopic views, along with the panel's 160 Hz refresh rate, 400 nits brightness, Delta E< 2 color accuracy. A detachable hood on the monitor enhances perceived color accuracy and lessens distractions, helping users stay focused and maintain image quality when viewing their designs on screen.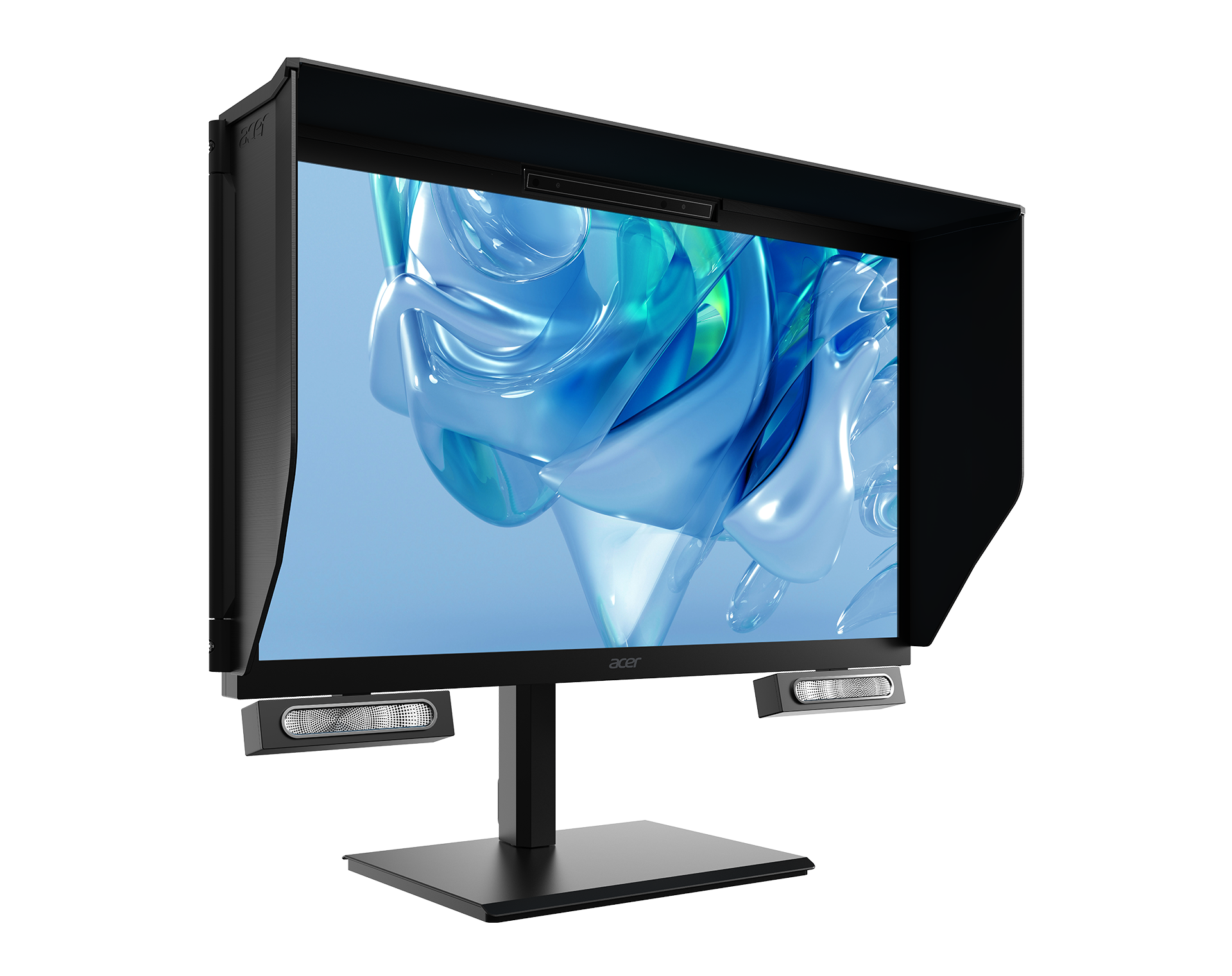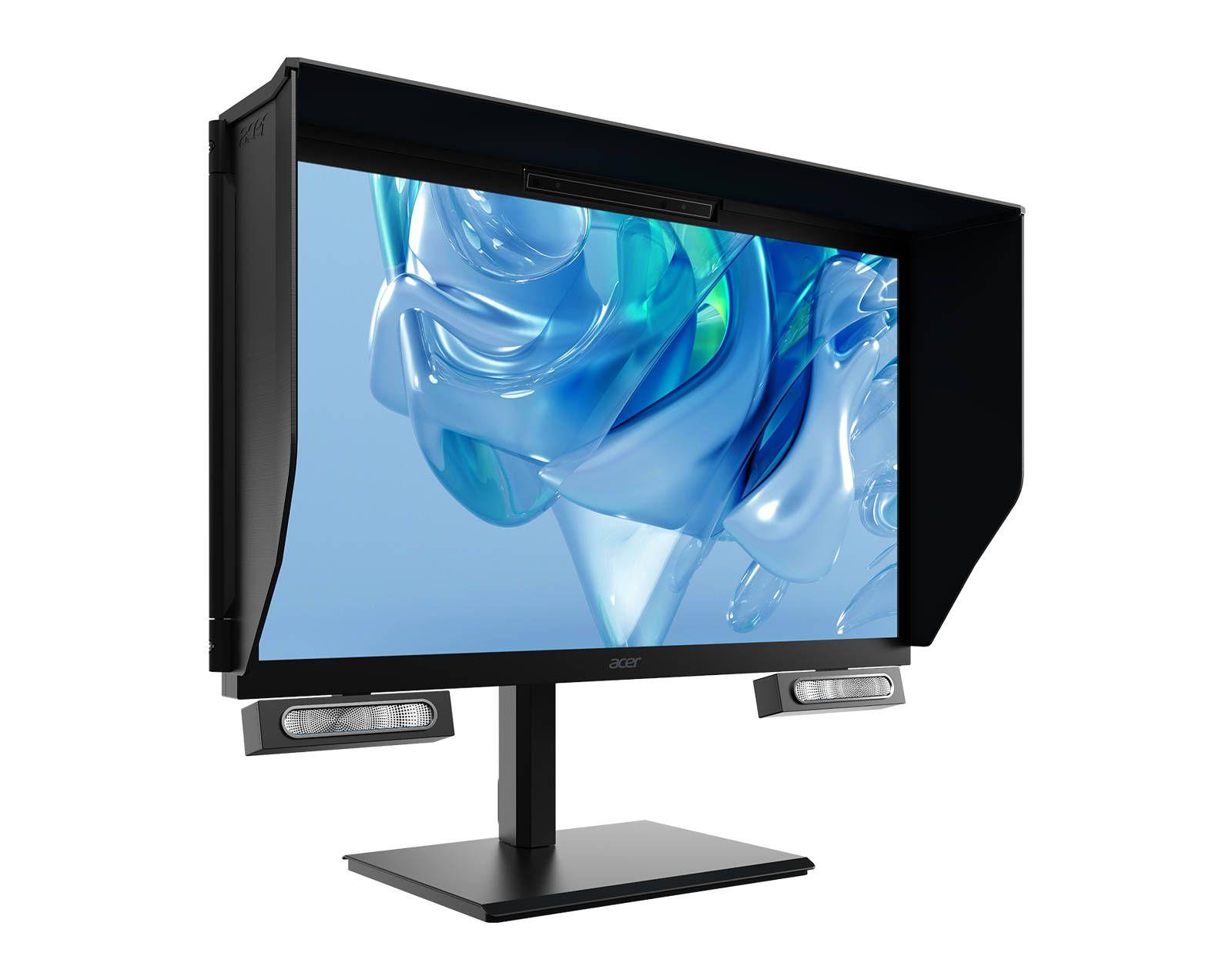 TAIPEI (October 12, 2023) Acer unveiled its largest and most advanced glasses-free stereoscopic 3D display to date, the Acer SpatialLabs View Pro 27. Crafted as a state-of-the-art 3D canvas for creators and developers, the display elevates the way ideas and audiovisual elements take shape without needing specialized glasses or accessories. The device is powered by SpatialLabs's proven stereoscopic 3D solution and is complimented by the new Acer Immerse Audio system, along with a suite of advanced developer tools to bring out creations in their truest 3D forms. Users can also fully maximize its vast 27-inch 4K panel for magnified, lifelike visuals, while its ergonomic design and detachable hood provide comfortable viewing even under extremely low-light conditions.